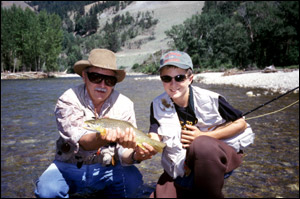 Content being updated, please check back later, thanks!
Meanwhile…
Need a guide? Call the shop.
We can refer you to the best.
After forty-one years in the business Chuck is no longer guiding, outfitting or booking trips. But in that time he has come to know some of the best in the business.
Call the shop - and from there, you can make your own arrangements direct - with a referral you can trust.

[ click here to LEARN MORE ABOUT THE RIVER, HATCHES, BEST TIMES ]